Four student internships at Elite Travel Group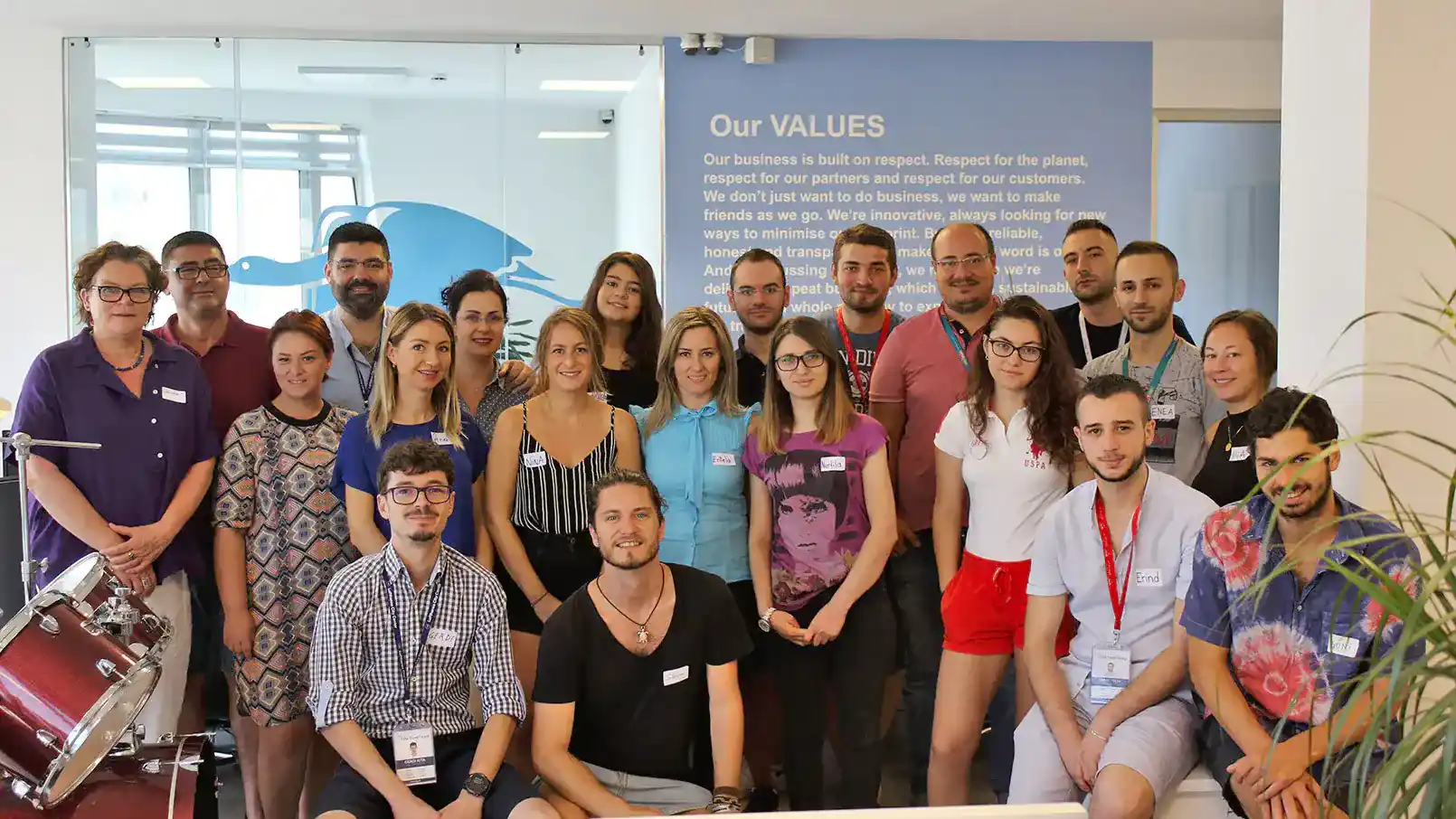 Three Germans, one Chilean, one travel company, four internships – as Pia would say ? During July and August 2019 we welcomed four student interns at our ETG headquarters in Elbasan, Albania. They all came from Eberswalde University in Berlin, which is entirely focused on sustainable tourism. Being part of the Sustainable Tourism Management master's program, they decided to join our team to complete their internship semester of 17 weeks and they also got to explore a little bit more about Albania.
But what exactly were their tasks?
Pia-Marie Opitz, from Bremen, Germany. Her aim was to support product development, focusing on attractions, activities, and festivals in all regions in Albania. Her task was to help to identify interesting elements, which also empower and support the local communities for further product development.
Nina Saggese, from Mainz, Germany. Her task at Elite Travel was to identify traditional products from Albania through all of the 12 regions. As a foodie and a wine lover, of course, her topics were food, wine & costumes.
Simon Reuter, from Nuremberg, Germany. Being an outdoor sports lover, his task was to identify tourism products in different regions for further development in the future, with special regard to outdoor and adventure tourism.
Gonzalo Torres Flores, from Valparaíso, Chile. His goal in the company was to support Elite Academy, motivate young people, help to organize the training of the staff and improve the employment situation in Elbasan.
They all traveled across Albania and got familiar with our country, our traditions and our people. These travels mostly benefited Pia, Nina, and Simon so that they could gather materials for their internship tasks. Meanwhile, Gonzalo was more focused on the activities of Elite Academy, such as Spoonbill Nest 2019. Having these students as part of our team for four months was also a great opportunity for us. They brought their own perspective, each in their unique way and that is why Elite Travel Group is always open to offer internships. These internships were not the first ones that we have offered as a company and we look forward to having many more in the future with students from all around the world.